Website Design

Karan Printers website
KARAN PRINTERS is a leading, nearly four decades old printing house in New Delhi (India) providin...
---

Texas Real Estate Magazine - Joomla Re-Construction
Texas biggest Real Estate Magazine and property information website. URL: texasrealestatemaga...
---

Madhu Creations Flash Dynamic website
Madhu Creations is Manufacturer, Wholesaler, Retailer and Exporter (19 Years) of Ladies Garments ...
---

Desi Sarees e commerce cms website
We are a department store with a wide array of products specifically catering to Asian shopping t...
---

Dulhun - Hair & Makeup Artist website
Welcome to my Website Dulhun (The Bride). My name is Reena Jahghara I am a Professional Hair &a...
---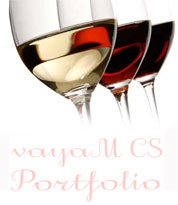 Testimonials
Internet marketing and SEO Services - Giri and Company
I had very bad experience from many SEO and Internet Marketing companies. Finally I came to Vayam Consulting Services. I do not have words to describe the quality of the services I received from Vayam. I want to share my experience what I got from Vayam. I never saw result on Google organic which anybody can do within five minutes while I was talking with them and my website came on Google first page and first rank. And special point I noticed, they don't afraid to share the way they did and also provide me few tips which is very helpful for my business. I want to recommend everybody try to VAYAM CS at least once. I am sure after that you don't need to hire anybody else. AMAR NATH GIRI Legal Consultant Delhi New Delhi, India
---
Web design and development and marketing- Ankush
I am very much pleased with the outcome of my website www.desisarees.com designed by Vayam Consulting Services. Vayam Consulting Services is very efficient, trustworthy, dependable and reliable which stretched a very good response of my business. I am sincerely thankful to Vayam Consulting Services who has done a great deal of improvement in my business sharply by marketing my website. As a satisfied customer I would recommend Vayam Consulting Services to all who requires web designing as well as marketing Ankush Puri Owner P & G FASHIONS (desisarees.com) Online Saree shops in London, UK
---
Web design, development and programming -Jazar Dezign
I rely on vayaM CS to accomplish every aspect of my web design, development and programming needs. I always know that vayaM CS will deliver a clear competitive advantage to any web business of any size within any arena by presenting options that make sense from every strategic perspective. vayaM CS cares about my time, my money and my reputation, and that's why I whole heartedly entrust my web business and refer my clients to vayaM CS Jeff Beale, CEO, Jazar Dezign Marketing Firm, Georgia, USA
---